Scientists estimate that there may be between 3 and 30 million species of animals on our planet. If you're just starting to learn about animals and wildlife, it would be an overwhelming task to try and memorize species, one by one. Instead, an understanding of the main groups of animals provides a good foundation for further learning. In this article, we'll take a look at six groups of animals, their characteristics and the types of organisms that belong to each group. Once you have a understanding of these six groups, you'll be on your way to grasping the basic characteristics of virtually every animal on the planet.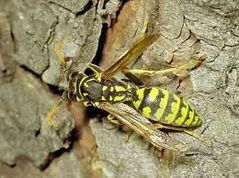 The first animals to evolve were invertebrates. Fossil evidence of invertebrates dates back to the late Precambrian, 600 million years ago. Invertebrates evolved from single-celled microorganisms. Since then, invertebrates have diversified into countless forms. An estimated 97 percent of all species are alive today are invertebrates.
Invertebrates are united more by what they lack (a backbone) than by shared characteristics. Invertebrates include animal groups such as sponges, cnidarians, flatworms, molluscs, arthropods, insects, segmented worms, and echinoderms as well as many other lesser-known groups of animals.