Time travel is the concept of moving between different points in time in a manner analogous to moving between different points in space.
Time travel could hypothetically involve moving backward in time to a moment earlier than the starting point, or forward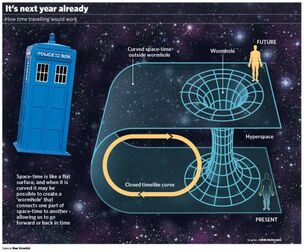 to the future of that point without the need for the traveler to experience the intervening period (at least not at the normal rate). Any technological device – whether fictional or hypothetical – that would be used to achieve time travel is commonly known as a
time machine
.
[1]